Congratulations to Armidale riders Dave Munday and Pete Harris who battled extreme weather conditions to finish strongly in the grueling Grafton to Inverell on Saturday. With a 50kph headwind at the top of an 18km climb and temperatures of just 5 degrees, it was a mental challenge just getting to the start line.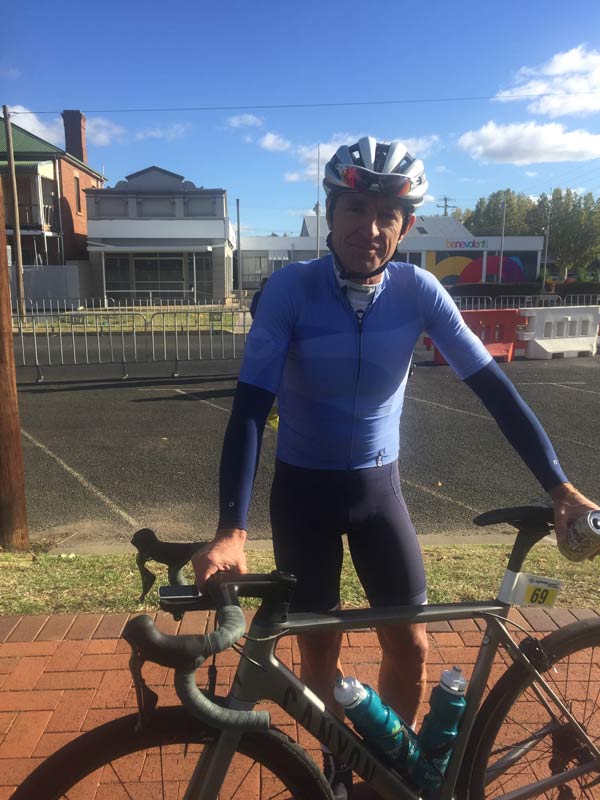 Dave was in a bunch of 9 riders fighting for 10th place in Division 2 and finished 16th out of 61 finishers in Division 2 overall and was first in Division 2B! Time: 7h:16:20s.
Pete finished 7th in Division 3 out of 78 finishers and was third in Division 3B. He was one of seven riders battling it out in the bunch sprint for 2nd place overall, 1m:13s behind the race winner. Time: 7h:53m:37s.
Well done also to brother Ben Harris who lived up to his reputation, battling cramps he dragged himself back onto two groups but ultimately had to pull out after 150km before his body shut down. Great tough rides by all 3 Armidale guys and yes, they're already talking about the 2019 race…