While we still await the exaggerated tales of the Armidale Cycling Club exploits at L'Étape Australia 2016 (no doubt to be shared at the crit track this weekend) we can at least see photographic evidence of our fearless heroes in action.
This one captures the pre-race nerves clearly visible on Froome's face. Despite the might of Team Sky at his back, nothing could possibly have prepared him for 6 hours in the saddle doing battle with these high performance athletes.
No doubt having despatched Froomey to the team car on one of the early climbs, and clearly reveling at high-altitude, they power past another pro rider much to the delight of the crowds (well the 3-year old in the push-chair anyway).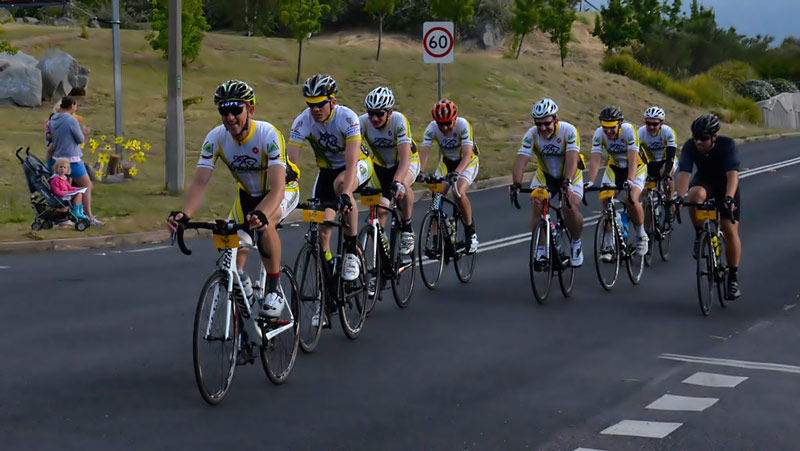 Well done Lachie McPhie, Phil Hess, Mick Hoult, Andrew Swan, Phil Thomas, Robbie Tindale and Billy Mara – Champions in action all of you! Full official results available here and check out 4th place in the race… Chapeau Brent Ducker.