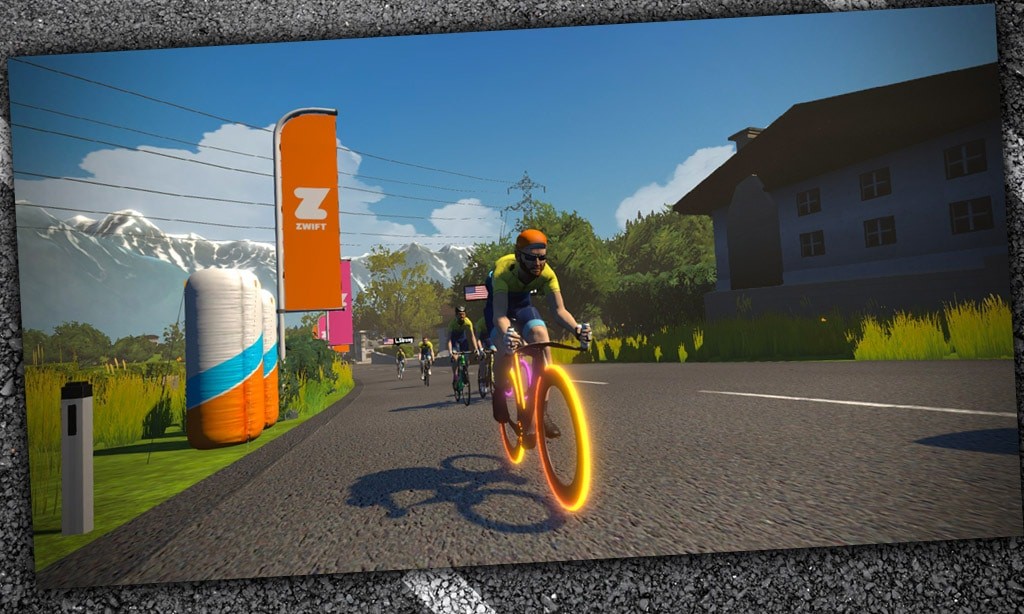 Calling all InterClub Armidale & Tamworth riders! This Saturday we have the FINAL round of the InterClub Zwift Tri-Series challenge, where its a head-to-head battle between the clubs, with points accumulated over the 3 rounds of racing. While all-important bragging rights are up for grabs, the main aim is to encourage ALL club riders to participate where possible, so beg or borrow a trainer and get signed up for a great race!
InterClub Tri-Series Round 3 – Saturday 27th June 9.00AM
Zwift Innsbruck-Ring Course – 3 laps Graded Handicap – 27km
– Riders sign up for the event by following race organiser Andy Robb ACC in Zwift (use the Zwift companion app to do this) – a race meetup invite will follow which riders should accept to join the race start
– Based on last weeks results we will be flexible with grades – these will be allocated on Friday evening so please sign-up by 5pm Friday
– All riders MUST wear designated club kit: Zwift Basic 2 for ACC riders, TCC riders Zwift Basic 4
– Riders MUST edit their Zwift profile name to put club and grade in surname eg. John Smith (ACC C)
– 1 point awarded for every club rider who participates
– Handicap format rewards top 5 riders who are first to cross the line with bonus points – 5 points for 1st, 4 for 2nd etc
– Points are also awarded for InterClub rider placings in each grade: 5 points for highest placed InterClub rider, 4 points for second etc through to 1 point for 5th highest placed InterClub rider in each grade
– As a private event, riders must follow race instructions at the start
– Important rule – riders in each grade MUST ride as a group for the first 5km; NO rider can be dropped at the start
Saturdays race will also be live-streamed on TWITCH HERE
To signup for the race use the Zwift Companion App. Detail on this are HERE.
We have an Armidale Cycling Club Discord channel for in-ride voice comms. For Armidale riders o participate you just need to:
1. Install the Discord app on your phone
2. Click this discord LINK
Any questions just comment below – see you Saturday!