Pat Mcmillan brings the thunder and lightning to win the club time trial from John Scott-Hamilton and Dave Munday.
[TABLE=103]
Iron Mick Hoult and Dave "Fingers" Ruggendyke were sent out early before rain interrupted the proceedings, causing all the hard men of the peleton to cower in Wilkos truck lest they melt in the rain.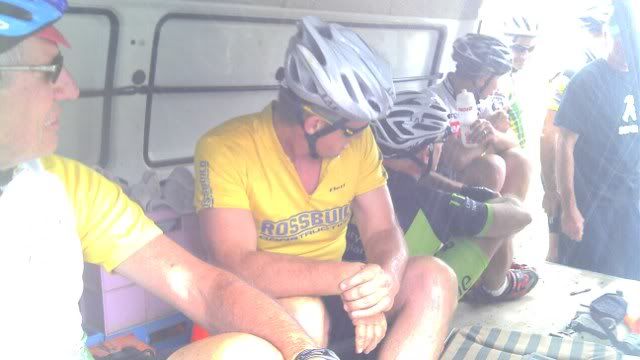 The clubs new neutral wheel service proved quite popular with both Harrison "H" Munday and Britt Sisson taking advantage after popping tyres.  Unfortunately the depth of equipment available ran out rather quickly, leaving Britt with a wheel that was quickly christened "wobbly".  It's a Wolber, you philistines!  Sure it was made about 5 years before Britt was born, but it's better than nothing.
Thanks to Wilko for running the race despite flouting recent tradition of not running the race a club member was rostered for, and Wilf for recording all the times.