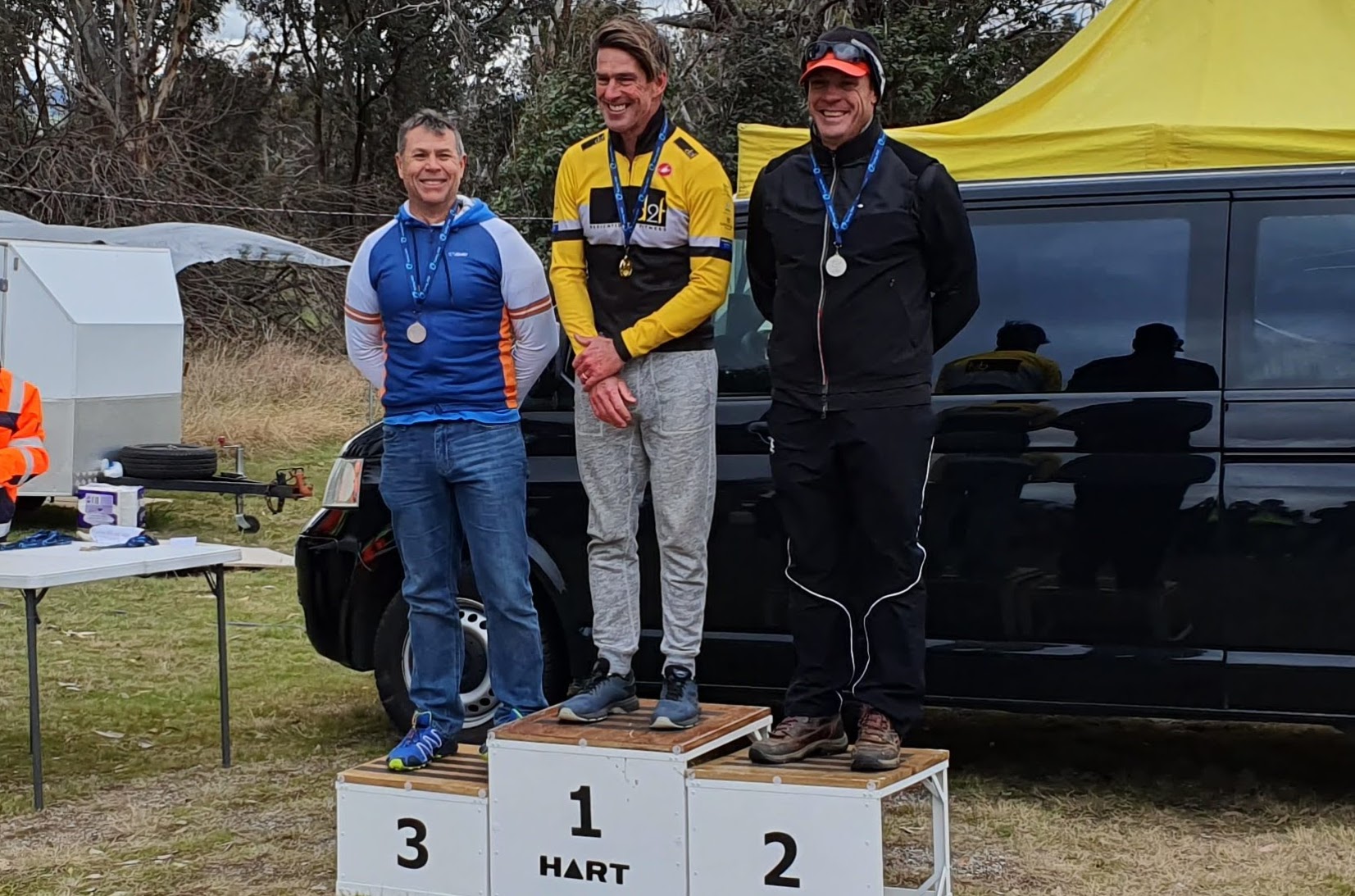 With gale force winds blowing across the State, a small group of riders hardened from life on the Northern Tablelands made a foray to the south of the state to take on all-comers in the 2019 NSW Masters ITT Championships.
The hilly 21km course was located in Gunning (near Canberra), and the out and back course was in the shadow of a huge wind farm, which was particularly ironic given the 60+kmh winds with gusts recorded at 98kmh at nearby Goulbourn airport.
In-spite of the conditions, and in particular the roaring headwind for the entire return leg, all riders put in strong performances. But the undoubted highlight was Johnny "Eagle" Scott-Hamilton taking out a 3rd place podium spot in Masters 5 – well done Johnny, and watch out Masters 6 when you move up next year! Also well done to Mick Hoult who claimed local bragging rights as the fastest ACC rider on the day (11th MMAS4), Phil Thomas (8th MMAS6), and Andy Robb (14th MMAS4).
Full race results are available here.